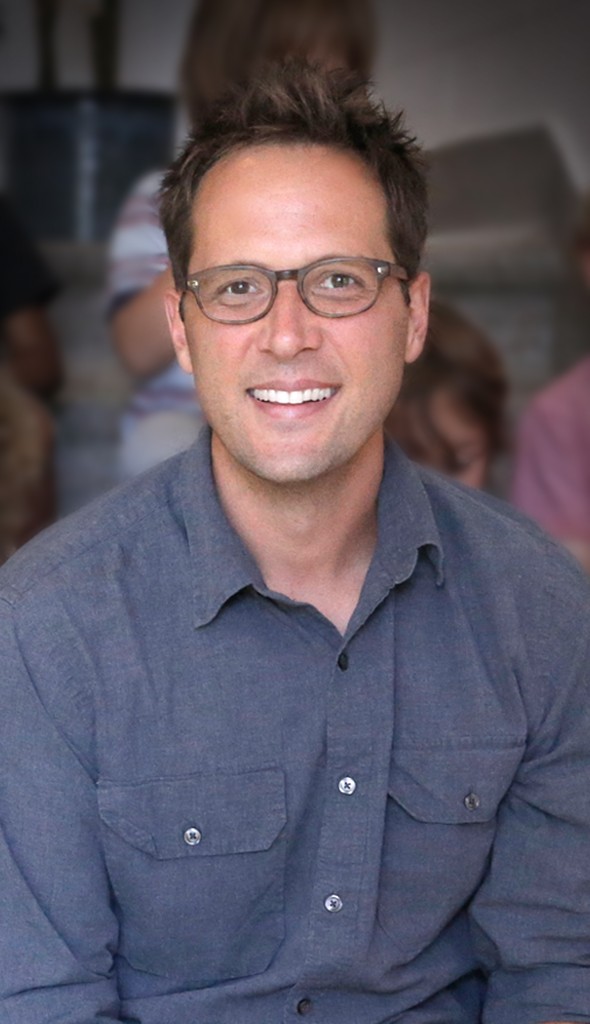 Parker Bent brings his original songs to over 450 kids every week throughout Los Angeles preschools. His music is smart, cool, sophisticated, and fun. It has been played on NPR and Disney Radio, has been recommended by LA Parent Magazine and was awarded the Bronze Medal by the Parents Choice Foundation.
Parker has done over 5,000 live performances in preschools, school assemblies, festivals, and concerts. He's packed 'em into sold-out shows at legendary LA venues like McCabe's and the Santa Monica Pier. (You could say he tours harder than anyone in rock'n'roll, doing 20 to 25 live performances every week!)
Parker's music rocks. Seriously. Moms often confess to keeping his album playing long after the kids are dropped off, and dads appreciate the real-deal guitar playing and down-to-earth approach (no costumes or schtick). Parker's just a real guy who makes  great music that happens to be geared toward young children and the people who love them.
Parker has worked with kids of all races, religions and backgrounds. Through music, he's reached children with a wide range of developmental and physical needs (including speech and language issues, Autism, Down's Syndrome, and Cerebral Palsy). He even taught music in a school for severely hearing-impaired children.
His music is top-notch, but perhaps what most sets Parker apart is his natural and easy rapport with young kids. Every kid feels seen. Every kid feels involved. Because they are. One of the highlights of Parker's performances is his audience inclusion. His easy-going sense of humor gets adults and children laughing, and his charm woos even the most shy little ones up on stage to sing into the mic.
HOW DID PARKER GET STARTED DOING MUSIC WITH CHILDREN?
Parker has played music for 25 years. He's worked with young children for about as long. He's been a preschool teacher, a nanny, and a student of Early Childhood Education (Colby College, Waterville, Maine). In 2002 Parker moved to Los Angeles (from his proud home state of Massachusetts) eager to go surfing and play music. His clean clear voice and tasteful guitar-playing soon caught the ears of producers and labels. Always one to follow his heart, Parker quickly realized that he was writing his best songs and having the most fun playing music with the preschoolers at his day-job (Creative World Preschool, Beverly Hills). Right away Parker began to focus on doing music with children, and a flood-gate was opened. He's been busy experiencing the thrills and spills of performing for small children full-time ever since.